5/13/13 – recent interviews
with nowamuzyka.pl & gumshoe
4/27/13 – Deliver (2013 Version)
4/5/13 – DPSR
DPSR has evolved from an acronym into a budding label
please read this announcement
3/11/13 – Spine (Live)
2/26/13 – Raj
Raj is released today !
distribution options:
· buy retail cd 12usd at experimedia / artist shop
· · donate & download whole album + bonus
· · · all tracks on soundcloud
recent reviews:
critical masses · inyourspeakers · attn:magazine
2/3/13 – Raj preorder
Raj is available for preorder over at bandcamp
or email me
the record is released February 26th
also enjoy the video for the track sand defacing all surfaces
directed by sam tarakajian
1/9/13 – Grave video
the first video from Raj
was directed by ben cannan
for the track grave
watch here
1/4/13 – interview/feature in the mercurial
on Raj & more
1/3/13 – Hutan
the first track to drop from Raj, "Hutan"
is available free, over at XLR8R
12/17/12 - more Raj details
more details on Raj, including tracklist
can be found over at Resident Advisor
12/12/12 – Air: Live Cuts from Airing
Air, a collection of live performances of Airing tracks
on blondena music now, CD/DL
12/4/12 – Experimedia Mix 2012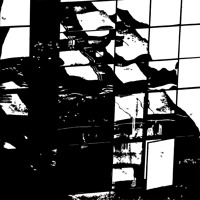 I have completed a mix for Experimedia's new series
1. andy stott / numb
2. dntel / dustmites
3. gudrun gut / frei sein
4. agf / stœrung (kiteki rmx)
5. derek piotr / amendola
6. rafael toral / ii.iv
7. dirty projectors / while you're here
8. fennesz / fa (mark fell remix)
9. buda musique du monde / chants & narrative – oktjabrina vladimirovna & svetlana naumova
10. mohamed al ali / mili alay (sway to me)
11. missy elliot / 9th inning
12. derek piotr / deliver (pinkcourtesyphone 'out of area' mix)
>>> LISTEN <<<
11/26/12 – IMPULS Interview
IMPULS Magazine interviewed me
about my upcoming third solo record
the title is Raj, the artwork is below
to be released in 2013, with more details crawling out soon
11/1/12 – Radio Mantras EP
Radio Mantras
3 extended forms of track "Radimantra"
& remixes by Paul Heslin & Safety Scissors
9/27/12 – Deliver CDs + more reviews
Deliver CDs are available
buy from experimedia · artist shop
also more reviews, this time from inyourspeakers, pirtlegimp & experimedia
9/12/12 – EIC 7″/Deliver video
3 unreleased tracks of mine & a st. vincent cover
appear on everythingischemical's 25th virtual 7″
also: enjoy the video for Deliver !
8/24/12 – recent reviews
reviews of Deliver at Critical Masses & Beach Sloth, a review of Airing at PopMatters
7/23/12 – Deliver is out !
Deliver remixes are released today !!!
buy from bandcamp · amazon · itunes · juno
7/11/12 – Deliver
Deliver will be released as a single on the 23rd
remixes from Best Fwends, C. Spencer Yeh, Pinkcourtesyphone
Paul Heslin, Backyard Gypsy, and a cover version by Ivan Cheng
listen to the album version:
a snippet of the Pinkcourtesyphone mix is here
6/29/12 – new interview
there is a new interview with me up at today I conversed with. enjoy!
6/15/12 – live at new spectrum ep
a new live ep
recorded by dendrite, june 14th at new spectrum, manhattan
download here
5/15/12 – Airing is out!
Airing is released today !!!
buy cd/digital at:
bandcamp · experimedia · juno · itunes · amazon
for promo copies, write me !
⁂
older news here