9/28/18 – Grunt released
9/26/18 – Grunt video interview
8/21/18 – Grunt pre-order

available at bandcamp
8/7/18 – Grunt video
more details at TinyMixTapes
5/11/18 – Earth Edit EP
3/2/18 – Underlined released
Underlined collects 8 remixes across my 8-year career
and is comprised entirely of work by LINE artists
11/18/17 – B E A U T Y
weekly radio with derek piotr
B E A U T Y = beamed electronically across underlying true yearning
tune in on http://radio.computer/
every wednesday 10pm eastern time


mixcloud archive of past episodes
9/18/17 – power of voice
now feels like the right time to release this
an exploration of vocal practices both traditional & digital
this mix is entirely a capella …
tracklist:
indonesia / bali chorus in kecak
derek piotr / spine acapella
dhikr / baba ekrem
agf / digital yoik
salawat dulang / tanggak
holly herndon vs derek piotr / home & light acapella
dhikr / allah, allah
tenores di bitti / cantu a ballu seriu
derek piotr / inlet
björk & robert wyatt / submarine
agf / lost fake russian process
meredith monk / wa-lie-oh
maja ratkje / joy
sainkho namtchylak / tundra und taiga
c.s. yeh / solo voice ix
vano mchedlishvili / tsintskaro
mike patton / private lessons on planet eros
mongolia / vocal imitation of the limbe flute
jhom / jacob
danish national radio choir / wordless humming
8/7/17 – ISSUE project room audio
6/16/17 – Forest People Pop released
5/16/17 – You Move/Timelapse & XLR8R Feature
premiered alongside this XLR8R interview
4/14/17 – Tonic/You Move & Light single
itunes • amazon • spotify • juno • bleep
4/13/17 – Tonic/You Move video
directed by Ivan Cheng
4/7/17 – Light (Radio Edit)
"This is Pop done the Piotr way"
Stray Landings dissect the first single from Forest People Pop
and premiere one track, "Light", below
2/19/17 – Precurs
before i officially [as i see it now] launched my solo career, i did a noise-and-spoken-word project during much of 2009 and released it on vulpiano records feb 19, 2010. one track has always stuck out for me from that project, a duet with Carahanni, "precurs" . i decided to resurrect and do a solo only version of this weird little track in honor of the project turning 7, as well as "remixing" the original photos i took for the artwork of lichen mimicking a circuit board. and happy to say after all this years i can still call vulpiano home.
1/19/17 – Forest People Pop / new interview
i am happy to announce i have a new record, Forest People Pop, due out later this year
for now please find an on-topic interview with Stray Landings, plus gushing intro
("years of pushing his vocals into groundbreaking new territory")
there will be much more to share very soon
12/25/16 – mirai no hana bushi : future flower samurai
offering flowers for 2017 & beyond
floral futurism & technofeminism are the answer
this track features a micro edit of rapper savedthehills
expect more from us in the next year
as well as a new album of mine
in these insane dark times
can we all please find beauty and light
as well as the highest clearest path outward
from the deepest layers of our bodies
12/5/16 – Thai Focus Mix for Frequency Asia
tracklist:
PT 1: THAILAND
banyen rakkayen / lam phloen kaem poen woen
thai acapella song / youtube
rebel musical / sunset at chaophraya
sublime freq / rao rao
surang duriyaphan / khaek mon bang chang, 2nd tempo level
robert millis / blind street singer, thailand
sublime freq / chiwit sao molam
jah wobble / lam tang way (female vocal)
banyen rakkayen / lam phloen saraphat toei
khana sak sinlapin / tonchap klong yao
derek piotr / sunup
lullaby to elephant / youtube
p.m. pocket music / kack toi mor
PT 2: BANGLADESH
chimbuck murung / piece for plung orchestra VS kit clayton / live on shortwave radio
9/24/16 – The Shallows Variations
dear listeners, a very special announcement:
i have been working with bernhard günter on relaunching the trente oiseaux label
the first wave of releases for the relaunch includes an EP of remixes we worked on together
based on my Drono track "Shallows"
you can listen to and buy the release here:
9/5/16 – Homelands
http://nickfitzpatrick.net/homelands/
Homelands is a piece I worked on with Nick
the audio is a left-over of Drono
please click HD to watch the video!!
8/15/16 – Mix for Frequency Asia
tracklist:
salawat dulang / tanggak (derek piotr edit) VS tent builder bitch stero / buffalo bitch wave
derek piotr / timelapse outro VS steve roden / airforms
onang onang / rahar paluta (haroan boru)
sublime freq / bao zoo 2 VS pita / fvo
derek piotr / tonic intro
baka forest people / venolouma VS agf / humain
orkès gambus al-hidayah / cari hiburan VS steinbrüchel / momentan def rmx
cô năm cần thơ / hỡi trời cao – xàng xế
ten ten / shinano oiwake 信濃追分
music of indonesia / gandrung bulo (bamboo drums) VS richard chartier / interior field
derek piotr / bhadrakali
8/1/16 – Split with Samsara Portal Holistik
dear listeners
I am happy to announce a small release on an Indonesian label
Tandem Tapes approached me to work on a split release with one of their artists
‪I thought it would be a good opportunity to shine light on the star player of Drono, "Wash"‬.
the word ‪'drono' is Malagasy for wash
so "Wash" is the centerpiece and quasi-title-track to the record‬
‪the version I did for tandem is a bamboo mix‬
lately I am preoccupied with making beats and textures out of bamboo recordings
‪I am really happy to be able to tell this different story of the piece and push it from techno-drone territory into fullon rhythmic hypnosis…‬with some hidden gamelan
hope you enjoy:
7/15/16 – things compilation
things. things. loose things, strange things, forgotten things. uncritical & bandcamp-only release of #voicenoise scraps, remixes, commissions, etc. feat terminal 11, agf, glass owl…
6/20/16 – Zap! Bang! interview
Zap! Bang! Magazine spoke to me about Drono, production process, and my work in general
you can read the interview here
6/10/16 – Drono released
Drono releases today
BUY: LINE • iTunes • Bleep • Boomkat
endless gratitude and wonderment to my collaborators
and especially to all listeners:
thanks for listening my crazy dusty music
5/23/16 – Wash
Wash. wash wash wash
"Drono" = Malagasy for wash
this is the centerpiece track, hypnotic sub, lowercase #voicenoise
listen deep, late at night, good headphones, near sleep
macbook speakers in the forest work too
5/2/16 – Drono details and "Sound" mp3

I am pleased to announce that Drono will be released next month on LINE
the first track "Sound" is available as an mp3 over at XLR8R
tracklisting:
1 Sound
2 Rivulet to Gulf
3 Lakes (with Maja Ratkje)
4 Wash
5 Shallows
6 Absolute Grey (Piotr / Brinkmann)
3/5/16 – Shallows single
ahead of Drono, I am exited to announce the release of "Shallows" single on cassette
which features two alternate mixes of tracks from the record
these mixes are longer and more feral and contain a digital edge
which the album versions will not have
Drono will be released in a few months
for now please enjoy this single! pre order is running at Scioto Records
2/6/16 – Drono 2016 teaser
my next record will be ready in a few months
12/2/15 – ResonanceEXTRA Drone Mix
this mix is an exclusive for ResonanceEXTRA and features new tracks as well as pieces from my back catalogue reworked drone-style
tracklist:
rivulet to gulf (single mix)
encloses
shallows (single mix)
guides
wash
deliver
lakes (with maja ratkje)
sound (extended mix)
spine
conifers (extended mix)
drone offering
searchparty (instrumental)
11/25/15 – Pattern Studies Radio interview
I was interviewed by He Can Jog for his podcast series, Pattern Studies Radio
I talk about studio practices, microsound, and my upcoming drone album
listen to it here and download it here
11/4/15 – Exchanges music video
I am pleased to announce that the music video for "Exchanges" is released today
directed by Nick FitzPatrick
10/2/15 – Deliver (2015 Version)
8/26/15 – two interviews
two interviews recently conducted with me have gone live
the first is with The Formant and the second with Musicguy247

8/12/15 – Tennis at Salon Sessions
Kyle Tieman-Strauss and I were invited to perform "Tennis" at Salon Sessions:
7/13/15 – WGXC audio
I spent some time at WGXC Acra on Saturday
audio of the show is here as MP3 [83.1 mb]
and my DJ set playlist is below:

7/7/15 – Sun Exchange
I was lucky enough to do a sun-themed AA digital single with he can jog's band, the geodes
they remixed "sunlight, fruit trees" and I remixed their track "sun storm" into haroan boru territory
listen below:
5/26/15 – winds mix

this mix is built around the tracks that were most inspiring during the writing of Bahar
tracklist:
derek piotr / sprawl (a capella)
morton feldman / bass clarinet & percussion
jack vees / lines of desire
nat baldwin / weights
haba haba group / sitgol #1
derek piotr / sunlight, fruit trees (bahar for winds version – live)
mystic music / ey ki hezâr âferin, bu nice sultan olur
simha arom / praise song, reed pipe
herbert / veselka's diner
sainkho namtchylak / dance of eagle
kyle tieman-strauss / minor details
colin stetson / part of me apart from you
derek piotr / there shall be a new earth
5/18/15 – Springs Revealed video
phosphorescent luminescent fluorescent
effervescent iridescent springs
omnipresent incessant incandescent springs
dir. Michael Cumming
5/5/15 – Bahar released

Bahar is released today!!!!!!! enjoy some rambutan and get listening!
BUY: artist shop • iTunes (bonus track version)
4/22/15 – Tone Offering
"Tone Offering" is a track from Bahar that is premiering today
over at Subbacultcha ("it leaves us flabbergasted") as well as on BBC Late Junction
4/17/15 – Bahar preorder
Bahar is available to preorder over at the Bit-Phalanx store:
4/6/15 – Bahar for Winds and Bahar CDs
a few exciting updates!
first I am pleased to say I performed pieces from Bahar for Winds last night
this was part of a larger concert of Kyle Tieman-Strauss' work at NYU/Steinhardt


Bahar for winds is a project we will be developing over the next few months. stay tuned…
I am also happy to report that the Bahar CDs have made it to shore!!

3/30/15 – Bahar tracklist and Tennis single
the webpage for Bahar is now live, preorder here
tracklist:
1. Springs Revealed
2. Tone Offering
3. Day Residue
4. Tennis
5. Sunlight, Fruit Trees
6. Sprawl
7. Exchanges
8. Forest Floor
9. There Shall Be A New Earth
Tennis is out today as a single:
3/2/15 – Tennis
pre order here
2/25/15 – Bahar release details
Bahar will be out May 5th US / 4th UK on London-based Bit-Phalanx
for now I am delighted to share the cover artwork, done by Antye Greie-Ripatti

the first song is called "Tennis" and will be out shortly, stay tuned!!
2/21/15 – Bahar Interview with ATTN:Magazine
I talk my new record, Bahar, with ATTN:Mag in this interview
Bahar is my fifth solo album and will be released in the spring, more info soon…

2/20/15 – Forest Spine (live at DROM)
"Spine" is one of my favourite pieces to play live
it often shifts wildly from one performance to the next
here I include some fragments of new works…
1/27/15 – Waves on Holiday
happy to say my voice landed on this lovely track by Evan Dice
from his forthcoming album…some glow through the snow!
12/12/14 – Yogyakarta video
i am pleased to share the third & final Tempatempat video
for "Yogyakarta", directed by Alex Halstead:
10/20/14 – two new interviews
I talk Raj, Tempatempat & the future in this interview with Critical Masses
also live is this interview with WQAQ Radio
in them I talk a little bit about what's next:
I have completed another solo record…
9/29/14 – SCI-Arc videos
here are two videos I scored for SCI-Arc projects
both with visuals by Jordan Squires
from 2013 & 2014 (click to watch, embeds disabled)
8/29/14 – Impossible Textures remix split
now here's a casual collaboration based on a chance encounter:
met impossible textures at a concert 3 weeks ago …
decided we had enough in common to make something!
8/19/14 – Conifers video

directed by johann baron lanteigne
watch below:
8/7/14 – Weather Patterns interview

there is a new interview with me up at Silent Media
I discuss my collaboration with countertenor Mikah Meyer, solo albums and poetry
read here
7/14/14 – Zach Thorpe
MIXDESK UPDATE!! i have been working with zach thorpe for 5 years on his debut record
and finally can announce there will be music from him soon!
for now i offer an in – progress view
a noisemix i did for him that will not make the record
just a taste!
6/7/14 – Intersection of Rivers (Live)
6/5/14 – summer mix 14
tracklist:
1. sufi song
2. derek piotr / bhadrakali (lp remix)
3. bill clement / highland fling
4. fennesz / nebenraum
5. blaqstar / handstand
6. talip ozkan / sipsi
7. haba haba group / sitgol #1
8. greie & huber / das gemeinsame
9. sd laika / it's ritual
10. ethnic minority music of north vietnam / bao zoo 2
11. derek piotr / thicket of light-needles (a capella)
12. richard chartier / interior field
13. ştefan niculescu / sincronie i (for flute, oboe & bassoon)
14. st. vincent / the bed
16. morton feldman / samoa ii
17. alfred schnittke / sanctus
6/3/14 – Mandala
5/22/14 – Tempatempat on Bandcamp
5/19/14 – Feature & mix on Forestpunk
there is a new interview/feature on Tempatempat over at Forestpunk
I also contributed an exlusive mix to the feature
mix tracklist:
p susheela / meduva
kumiko shuto / biwa performance
algérie : musiques du sahara / chant de tagerrabt
gendang keteng-keteng / dance of possession by the guru sipaso : gendang peseluken
m.i.a. / karmageddon
mind dynamics / praise hi
derek piotr / thicket of light needles
colleen / humming fields
derek piotr / yogyakarta
5/16/14 – Tempatempat CDs and NYC travel
I arrived home from my travels today to find Tempatempat CDs were delivered!!
please place physical orders via my BUY page
find digital in most digital retailers (itunes amazon etc.)

I was traveling around NYC all week because both Sam Tarakajian and AGF were in town
and was able to spend some amazing time with both of them of them!!

5/10/14 – Weather Patterns
Weather Patterns, my collaboration with countertenor Mikah Meyer
and photographer Meire Todão, is out now on Silent Media
4/28/14 – Tempatempat released

Tempatempat is out today!

please have a look at the album page, label page, or buy the record
4/20/14 – Stray Landings review & Bhadrakali mp3
Stray Landings have reviewed Tempatempat here
("a versatile and gripping album")
and you can now download an edit of Bhadrakali over at my mp3 page
3/24/14 – Yogyakarta
Yogyakarta is sung in Bahasa Indonesian
lyrics: derekpiotr.files.wordpress.com/2013/11/y…ation.pdf
3/20/14 – Tempatempat reviews
first feedback is arriving on Tempatempat
from Cyclic Defrost ("a consistently intriguing collection")
ATTN:Magazine ("the beats are fierce")
Critical Masses ("It's as transcendental as it gets")
and Beach Sloth ("his most confident work")
many thanks to them. and happy Spring!
2/12/14 – Spine live at launchpad
2/8/14 – Rift video, recent interview
"Rift" is another track taken from Tempatempat which was produced using only recordings of my voice the video was directed by Simone Sörgel, and I am really excited by this one!
there is also a recent interview up with Beach Sloth
1/16/14 – Conifers
Conifers is an all vocal drone piece I wrote last year
which quickly became very close to my heart
immediately I felt it had a certain distinguishable character
and have begun using it as an intro file for live situations …
a lot of the music I favor for sleep has a drifting beatless quality
like phil niblock, or kevin drumm / "tannenbaum"
so it is my hope that my listeners engage in repeated listens
to perhaps gain relaxation and clarity! download
1/5/14 – new interview & resonance.fm spot
a new interview is published in Polish in Vault 909 Mag #2, click for PDF
also tonight at 10pm London time there is an exclusive mix on resonance.fm
of tracks, snippets and extras from Tempatempat
tracklist:
1. Terminal (Flute)
2. Conifers
3. Encloses (Rehearsal)
4. Encloses (Steve Roden Remix)
5. Bhadramandala
6. Bhadrakali
7. Conifers
8. Intersection of Rivers
9. Mahakali
10. Mandala (Coda)
11. K4L1
12. Khong Wong Pattern
12/8/13 – Bhadrakali (Edit)
another Tempatempat track
here I sing in bahasa Indonesian
read lyrics & translation PDF
12/6/13 – Tempatempat announced
my fourth solo record, Tempatempat will be out in 2014 via MonotypeRec
Tempatempat is an Indonesian word, chosen for its repetition and meaning
the meaning changes depending on how the word is broken:
Tempa Tempat means "forging place"
Tempat Empat means "fourth place"
the first track to hear, "Intersection of Rivers" can be streamed at XLR8R
another track, "Conifers" is available below,
matched with a minimal looping video of the pine trees across from my house:
12/1/13 – Piotr-Heslin
Piotr-Heslin, my collaborative EP with Paul Heslin
is available now as a free download. click for project site
…first review by Stray Landings: "I remain completely captivated by every bizarre move they make"
11/22/13 – Raj updates
a new review is up for Raj over at Bearded Gentleman Music
it is also now stocked in the Norman Records store. enjoy!
11/11/13 – Stray Landings feature & mix

a new interview is up at Stray Landings
which features an exclusive mix
led by the vocal stem of one of the tracks
on my upcoming solo record… more soon
mix tracklist:
derek piotr / yogyakarta (a capella)
afghanistan va / nuristani women's song
m.i.a. / y.a.l.a.
omar souleyman / nahy
ono / hold me
agf / the generations 1 (eila kivikk'aho, 1961)
gregor samsa / abutting, dismantling
stephen scott / music three for bowed strings
forest swords / an hour
choeur gregorien de paris / deus, deus meus
10/21/13 – Live on WHUS
some new tracks and live improvisations …
10/16/13 – Quietus glow
some wonderful unexpected glow for Raj in The Quietus. thanks John !!!
10/5/13 – exceptional new design mix
new mix up for exceptional new design
tracklist:
derek piotr / open
benzos / sore eyes
no pomo / ⟨⟨lergy
oval / episonik
m.i.a. / attention
geeta dutt & talat mahmood / dekho dekho ji balam
euis komariah w. jugala orchestra / bardin
cfcf / camera
thom yorke / honey pot
9/14/13 – Open video
the Open video was directed by jeremy bailey
it is the third and final music video from my album Raj
also available for download is a new version of Open:
9/1/13 – Dust-Hum
a new, all-vocal work of mine is available for stream at Radio Papesse
I composed this track for their Süden Radio call
8/20/13 – work update
quick update! i have completed my work with countertenor mikah meyer
"weather patterns" will be released late 13 or early 14 as a boxed set
i also completed work on an EP with paul heslin
details on that release shortly
now i am in the midst of scoring a documentary called "here"
still in production, more details soon
7/11/13 – summer updates
jeremy bailey is in the process of working on a music video
for track "open" with me expect flowers soon … ❀
in other news, I stopped by downtown venue Spectrum last week
and was very fortunate to finally meet maja ratkje and watch her perform!
there is more soon to come in the way of interviews & reviews
please subscribe to be kept in the loop
6/21/13 – amendola (live)
also please read this interview with Sam Tarakajian
6/4/13 – summer 13 mix for experimedia
☼ tracklist ☼
1. mu / my name is tommi
2. laub / morgen
3. david byrne & st. vincent / weekend in the dust
4. m.i.a. / hussel
5. derek piotr / hutan
6. gold panda / thailand chord droner
7. gyan dutt / dekho dekho ji
8. mirah / jerusalem (chopped & screwed by y.a.c.h.t.)
9. haja el hamdaouia / el kahla
10. sublime frequencies / radio thailand
11. photek / slowburn
12. hercules & love affair / iris
13. st. vincent / the strangers
14. oval + hana kobayashi / koral
15. derek piotr / flow through light
16. maja ratkje / softly as i leave you
5/13/13 – recent interviews
with nowamuzyka.pl & gumshoe
4/27/13 – Deliver (2013 Version)
2/28/13 – slctdby
small thought piece on Head Slash Bauch for slctdby
2/26/13 – Raj
Raj is released today!
distribution options:
· buy retail cd 12usd at artist shop
· · donate & download whole album + bonus
· · · all tracks on soundcloud
recent reviews:
critical masses · inyourspeakers · attn:magazine
2/3/13 – Raj preorder
Raj is available for preorder over at bandcamp
or email me
the record is released February 26th
also enjoy the video for the track sand defacing all surfaces
directed by sam tarakajian
1/9/13 – Grave video
the first video from Raj
was directed by ben cannan
for the track grave
watch here
1/4/13 – interview/feature in the mercurial
on Raj & more
1/3/13 – Hutan
the first track to drop from Raj, "Hutan"
is available free, over at XLR8R
12/17/12 – more Raj details
more details on Raj, including tracklist
can be found over at Resident Advisor
12/12/12 – Air: Live Cuts from Airing
Air, a collection of live performances of Airing tracks
on blondena music now, CD/DL
12/4/12 – Experimedia Mix 2012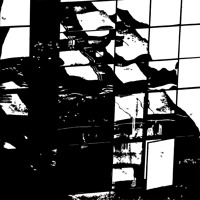 I have completed a mix for Experimedia's new series
1. andy stott / numb
2. dntel / dustmites
3. gudrun gut / frei sein
4. agf / stœrung (kiteki rmx)
5. derek piotr / amendola
6. rafael toral / ii.iv
7. dirty projectors / while you're here
8. fennesz / fa (mark fell remix)
9. buda musique du monde / chants & narrative – oktjabrina vladimirovna & svetlana naumova
10. mohamed al ali / mili alay (sway to me)
11. missy elliot / 9th inning
12. derek piotr / deliver (pinkcourtesyphone 'out of area' mix)
>>> LISTEN <<<
11/26/12 – IMPULS Interview
IMPULS Magazine interviewed me
about my upcoming third solo record
the title is Raj, the artwork is below
to be released in 2013, with more details crawling out soon
11/1/12 – Radio Mantras EP
Radio Mantras
3 extended forms of track "Radimantra"
& remixes by Paul Heslin & Safety Scissors
9/27/12 – Deliver CDs + more reviews
Deliver CDs are available
buy from experimedia · artist shop
also more reviews, this time from inyourspeakers, pirtlegimp & experimedia
8/24/12 – recent reviews
reviews of Deliver at Critical Masses & Beach Sloth, a review of Airing at PopMatters
7/23/12 – Deliver is out !
Deliver remixes are released today !!!
buy from bandcamp · amazon · itunes · juno
7/11/12 – Deliver
Deliver will be released as a single on the 23rd
remixes from Best Fwends, C. Spencer Yeh, Pinkcourtesyphone
Paul Heslin, Backyard Gypsy, and a cover version by Ivan Cheng
listen to the album version:
a snippet of the Pinkcourtesyphone mix is here
6/29/12 – new interview
there is a new interview with me up at today I conversed with. enjoy!
5/15/12 – Airing is out!
Airing is released today !!!
buy cd/digital at:
bandcamp · experimedia · juno · itunes · amazon
for promo copies, write me !
5/13/12 – Deliver (Backyard Gypsy Remix)
Deliver will be a single in july
remixes from Richard Chartier/Pinkcourtesyphone, Best Fwends, Paul Heslin +++
write me for promo copies
5/1/12 – Ilse : soundtracks vol. 4
an unreleased track of mine "overpass" appears in this compilation by Ilse music
download it for free here
4/21/12 – Colossus music video
music video for my track colossus, directed by jeremy bailey
4/16/12 – Airing pre-order
Airing is available for pre-order today,
the pre-order will be up for a month until it is released May 15th
I have decided to go with "pay what you will" for the pre-order only!
head over to bandcamp to purchase
4/14/12 – WGXC visit
I was the visiting artist at WGXC's studios today
to discuss Airing and my upcoming EP Radio Mantras
I also played a short dj set of 10 songs by other artists i'm enjoying at the moment
download mp3 of the show here [176 MB]
dj set tracklist:
Spirits – Dendrite
Hand – AGF
Thailand Chord Droner – Gold Panda
Rain Rhythm – Mikah Meyer / Derek Piotr
Focus (edit) – Derek Piotr
Lungs (demo) – Zach Thorpe
Leikau – Gabriel Ananda
Icarus – Santogold
I'll Come When I Can – Black Pus
Sanctus – Alfred Schnittke
4/12/12 – Deliver video, remixes & AGF at EMPAC
today was amazing !
I filmed the rest of the footage for the deliver music video with carahanni:
deliver will be a single in July, expect remixes from best fwends & pinkcourtesyphone
also visited EMPAC to see AGF & Sue.C perform "infinite jest" & finally met antye in reality!
4/3/12 – Airing medley at sLow Audycja – miniature007
an interesting medley of Airing tracks is part of this week's mixtape
at sLow Audycja as part of their miniatures series. 14/15 tracks were used!
mp3 here [34.2mb]
tracklist:
1. Marsz Ducha
2. Vehicle
3. Insects
4. Guides
5. Święty Marsz
6. Radimantra
7. Sixmonth
8. Clandestine Spread
9. Marsz Żalu
10. Nineweek
11. Will Rise (Will Love)
12. Deliver
13. Islets
14. Glass Broadcast
3/26/12 – interview & review with everythingischemical.com
a new interview with me & a glowing review for AGORA
have just been posted at everythingischemical.com
enjoy!
3/22/12 – Airing 5.15.12
3/19/12 – Airing reviews are in
two pre-release reviews have been posted for my second record, Airing.
one is at a future in noise and the other at beach sloth's blog
to request review copies email me
3/13/12 – music videos & more
I am pleased to announce Jeremy Bailey is working on a music video for Colossus, out soon
another track, Deliver, will be out as a single in July along with remixes
and here is the front cover of Airing, pre-order will begin April 16th, for review copies email me
2/22/12 – Radio Mantras on Mantra Radio
UPDATE: listen to the mantras here
tune in 3pm eastern time on monday, Feb 27 to Mantra Radio
to catch the premiere of new works of mine, Radio Mantras
Radio Mantras or रेडियो मंत्र will be released as an EP in Spring
alongside my second solo record, Airing
they are extended forms of a track on Airing called Radimantra
there will also be remixes
stream Radio Mantra III:
2/14/12 – Airing is coming…
photo by meire todao
my second solo record, Airing, will be out in three months.
some of the pieces on the record were performed in october. you can listen to them here
stream the first track of the record, Colossus:
1/23/12 – Overtaker (Twenty Knives Remix) video
dir. Ivan Cheng, from my remix album AGORA Regathered
download this remix over at XLR8R
Ivan and I have a project called gobs
1/20/12 – Glass Broadcast video
dir. Pierre-Henri Ramboz, from my upcoming full-length Airing, due in spring
1/18/12 – ████ ████
████ ███ ████ ████ ███ ██ ███████ ██
12/29/11 – countertenor work & radio mantras
I have been working with countertenor Mikah Meyer on a project to be released soon
we recorded in a cathedral earlier this month
I also am at work on an EP based around a track on my upcoming album Airing (due spring 2012).
the EP will be called Radio Mantras or रेडियो मंत्र and will feature two remixes
12/5/11 – AGORA Regathered
AGORA Regathered is released!
photos from the release party are here
buy here OR here OR here [physical]
many of the tracks have been featured in this Polish radio show
+++
some reviews
"a consistently perplexing remix album"
by xlr8r
"experimentation and otherworldly vocal manipulation…stimulating"
by beach sloth
"a solidly strange remix album"
"such a sense of musical community…impressive gathering of experimental people"